100 Hours Yoga Teacher Training In Rishikesh, India
Come and join us for the unforgettable experience of a lifetime
Enroll Now
100 Hour Yoga Teacher Training Rishikesh,India
100 Hour Yoga Teacher Training Course in Rishikesh, India is for seekers who wish to learn about and experience Yoga in its most authentic and purest form.
Our school, Rishikesh Yogkulam, situated in the heart of Rishikesh offers 100 Hour YTTCs, 200 Hour YTTC., 300 Hour YTTC. and 500 Hour YTTC.
The 100 Hour course is specially designed for novices and is a breakdown of the 200 Hour YTTC. It is a two-week long, complete immersion beginner course for individuals aspiring to step into the world of Yoga and begin their journey.
The course focuses on expounding and strengthening the understanding of various basic concepts and fundamentals of Yoga and simultaneously helps you slow down, live in the present moment and connect to your true self, inspiring self-discovery on a physical and spiritual level.
Backed by millennia of experience, our 100 Hour YTTC in Rishikesh is a perfect blend of both - theory and practice! With a range of subjects from Anatomy and Physiology, Yoga philosophy, Pranayama, Meditation, Sanskrit terminologies and Mantras to Asanas and Posture Integration, this course focuses on the fundamentals of Yoga, making it an ideal course for beginners. All through, we ensure a conducive environment dedicated to learning and growth.
A key highlight of this course is that it not only helps you master alignment and adjustment making you able to monitor and sharpen your own practice! Take your first step into the magnificent world of Yoga by enrolling yourself for an empowering Yoga Teacher Training Course today!
The Best known 100 Hours Yoga Teachers Training in Rishikesh
The 100 Hours Yoga Teachers Training in Rishikesh is one of the best courses for someone who is working to improve their yoga skills and is passionate about the art of yoga. This course is a well-known platform that will help you transform yourself and help you achieve a unification of the mind, body, and soul.
What is Yoga?
Yoga is the ancient art of achieving the oneness of the internal with the external. It is the practice of understanding the positive energies around us and using them as a power. The 100 Hour Yoga Teacher Training in Rishikesh seeks to provide around the experience of this art with the help of experts and a tried-out and successful module structure.
What does this training give?
The 100 Hour Yoga Teacher Training in Rishikesh is a perfect course for someone who is passionate about the art of yoga and wants to take it up as a profession. This course will help you if you want to turn into an authorized teacher. It is a round course that helps you achieve fitness, flexibility, and peace of mind.
Furthermore, this course will teach you how to make decisions in contradictory situations in your profession as a teacher and act accordingly. This course prepares you for the future with its expert teaching body and intelligently curated structure. In this course, you will be challenged not only on the physical but also on a mental level and achieve expertise in both.
With this course, you will get to gain knowledge about the fundamental theories and histories of yoga and get to know about its various asanas. Additionally, you will be able to seek harmony of the body, the mind and achieve balance with the surroundings. With this course, you will get an overall experience of asana control, diet needs, purity ceremonies, and many more things to become a successful yoga teacher.
Why taking this training?
The 100 Hour Yoga Teacher Training in Rishikesh is a very innovative module that is designed to help the students gain the maximum skills with the use of theoretical, practical, hypothetical, and intuitive knowledge in a safe and protected environment. This course ensures that you learn the asanas to perfection and are prepared to become a professional.
It provides one-to-one teaching sessions to clarify doubts, boast confidence and gain a wide understanding of the subject. This course is at par with the best international courses of yoga teachers programs and is a great opportunity for individuals who are passionate about yoga teaching.
In Conclusion
Thus the 100 Hour Yoga Teacher Training in Rishikesh is a complete module that helps you get a grip of the Hatha Vinyas Yoga standards and learn from the best. The module is designed to provide a complete experience and maximum benefit for the participants.
Course Syllabus
Anatomy & Physiology: Deep insights into the inner workings of the human body
Sanskrit: Learn Sanskrit names of postures and their pronunciation
Asana Lab: Art of adjustments
Meditation: How meditation is an integral part of Yoga and how to practice it
Restorative Yoga: How to practice and teach restorative Yoga
Chants/Mantras: Proper recitation of chants and mantras can transform energy in different areas of the body as well as improve concentration, memory and focus
Philosophy: The broader set of Vedic ideas that have influenced the development of modern Yoga
Asana: Understanding the right way to practice them and their benefits
Postural Integration: Advanced methodology
Prop usage: Using physical props to support postural understanding, enhance the benefits of the pose and facilitate healing
Anatomy of the subtle body: Chakras, Pranas, Nadis – and how these unseen energy structures play a role in our health
Pranayama: Learn to interpret breathing patterns and provide practices to correct and improve physical condition
Yoga philosophy: Theoretical and Applied
Yoga Sutras: The spiritual framework of all Yogic practice
Accommodation & Food
All throughout, we provide the best possible accommodation facilities and delicious, sattvic food.
Simple and clean accommodation.
Accommodation comprises single rooms and double shared rooms. All rooms have attached bathrooms. The bathrooms are equipped with western toilet seats and cold showers. Hot water is also available during the winter season.
Absenting oneself from the scheduled program without prior permission of the teacher or manager concerned would be construed as a gross breach of discipline.
*Private accommodation and Air conditioning facilities are available at an additional cost.
Three highly nutritious, pure vegetarian meals per day (breakfast, lunch, dinner). These are freshly prepared at the school and are specially designed to nurture your body allowing you to focus on your practice. Refreshing herbal tea is also provided every morning.
RO-filtered drinking water.
100 Hour Yoga Teacher Training in Rishikesh - Daily Schedule
100 Hour Yoga Teacher Training is specially designed to keep the student in contemplation of the subject matter throughout the day while also allowing them personal time. This schedule is the best integration of theory and practice, helping the student stay fresh and energetic throughout the day.
The daily schedule is as follows:
| Activity | Time |
| --- | --- |
| MORNING BELL | 5:30 Am |
| HATHA YOGA | 6:00 to 7:30 Am |
| PRANAYAMA | 7:45 to 8:45 Am |
| BREAKFAST | 8:45 to 9:45 Am |
| YOGA PHILOSOPHY | 10:00 to 11:00 Am |
| ALIGNMENT AND ADJUSTMENT | 11:15 to 12:15 Pm |
| YOGA ANATOMY AND PHYSIOLOGY | 12:30 to 1:30 Pm |
| Activity | Time |
| --- | --- |
| LUNCH | 1:30 to 2:30 Pm |
| REST | 2:30 to 4:30 Pm |
| ASHTANGA VINYASA | 4:30 to 6:00 Pm |
| MEDITATION | 6:15 to 7:15 Pm |
| DINNER | 7:30 to 8:30 Pm |
| LIGHTS OFF | 9:00 Pm |
Important Instructions
Discipline is an integral part of the training program and so the course routine must be strictly observed.
All classes are mandatory. Only in case of an emergency or illness can one take leave with the respected teacher's permission. Uninformed leaves won't be accepted, will be considered a gross breach of discipline and will affect the student's monthly performance.
Ensure you are on time for class since you will not be permitted to enter any class once it has commenced.
Disobeying the rules and regulations could result in termination of studentship with no refund of fees.
A student must give advance intimation if they intend to skip a meal so that there is no wastage of food.
Rishikesh Yogkulam does not make arrangements for guests of students. Any activity that is not related to the course is not permitted.
Smoking and alcohol are not permitted during the training.
Evaluation and Certification
Assessments will be based on written as well as practical evaluation.
A student's conduct will be a part of the assessment criteria.
Evaluation will be carried out only for those students who have a minimum of 90% attendance.
Upon successful assessment, the student will receive a certificate accredited by Yoga Alliance, USA.
Eligibility
The only prerequisite for our students is that they have an open mind and a thirst for learning and growth. At least 6 months of practice is recommended (though not required). Upon acceptance to the course, the student is expected to be present for every class and complete the coursework diligently.
Total Course Fees: USD 650
What do the 100 hour YTT course fees include?
11 nights shared in accommodation and an attached bathroom.
Course material.
Three organic delicious meals per day, plus morning herbal tea.
Outdoor excursions that include some of the caves, temples, waterfalls, or local mountain villages.
24/7 free WiFi available
On-call Doctor.
Complementary astrology session.
What is not included in the 100 Hour YTT course fees?
Private Accommodation - 125 USD additional.
The air conditioner is already provided in the rooms. However, there is an additional cost of 50 USD to use it.
UPCOMING EVENTS
| Start Date | End Date | Availability | Shared | Private | Booking |
| --- | --- | --- | --- | --- | --- |
| 01 Jan 2021 | 11 Jan 2021 | Unavailable | $650 | $775 | Apply Now |
| 01 Feb 2021 | 11 Feb 2021 | Unavailable | $650 | $775 | Apply Now |
| 01 Mar 2021 | 11 Mar 2021 | Unavailable | $650 | $775 | Apply Now |
| 01 Apr 2021 | 11 Apr 2021 | Available | $650 | $775 | Apply Now |
| 01 May 2021 | 11 May 2021 | Available | $650 | $775 | Apply Now |
| 01 Jun 2021 | 11 Jun 2021 | Available | $650 | $775 | Apply Now |
| 01 Jul 2021 | 11 Jul 2021 | Available | $650 | $775 | Apply Now |
| 01 Aug 2021 | 11 Aug 2021 | Available | $650 | $775 | Apply Now |
| 01 Sep 2021 | 11 Sep 2021 | Available | $650 | $775 | Apply Now |
| 01 Oct 2021 | 11 Oct 2021 | Available | $650 | $775 | Apply Now |
I was looking for a Place in where to get in direct contact with the origins of yoga and all of the culture that It Is about It.
I was looking for a Place that could show me how yoga Is teached in the Place where It Is Born, taking advantage of the purity of this knowledge.
And the destiny gave me this beautiful gift to meet the incredible school Rishikesh Yogkulam :) the well prepared and so kind teachers are all young boys Who dedicated their Life to the subjects they're teaching, they are able to share their knowledge in such a complete way, going Deep in every argument, being incredibly able to make the study become funny and serious at the same time. They have been able to make all the group of students become One, especially in the moments of the sundays excursions all together.
We students, we all got in a true human relationship with our teachers and our group.
And the Hotel Laxmi Palace Is a beautiful Place, well located close to the Laxman Jula bridge. It offers good healthy food (prepared with love from beautiful and friendly people) and there everybody takes care of you. Also the rooms are nice, Wide and clean .
I have this experience printed in my Heart and I suggest to anybody who wants to do a Yoga Teacher Training to give a chance to him/herself to get into this beautiful experience through this excellent school.
Special thanks to Ella (student coordinator and italian translator), Gitu Ji (our ashtanga yoga Teacher), Amit Ji (our Hatha yoga Teacher), Mandip Ji (our philosophy Teacher and the One that guided the beginning and ending ceremonies) , Nitin Ji (our Pranayama Teacher), Prem Ji (our meditation Teacher) and the unforgettable Manu (our Antony Teacher).
See you soon to do the 300 Yoga Teacher Training .
Marta, Italy
How to book your spot
Please note that our yoga courses fill up well in advance, please apply in time to secure your seat. To register please click on apply now button fill out the application form and submit. Once you are accepted you will need to pay a deposit of 200$ to confirm your reservation.
Apply Now
What does a student get after the completion of the course?
Once the student has completed the 100 Hour Yoga Teacher Training in Rishikesh,they will be given a certificate from the institution. The certificate will have a record of the hours spent on the course and state the fact that they will be henceforth able to hold a license as a yoga teacher. The certificate is issued by the Yoga Alliance which is one of the biggest organizations that is involved in the yogic lifestyle for years and is highly recognized and authentic.
I remember myself stuck while searching for a good 200hr YTT. Picking the right YTT in Rishikesh is hard. This school was recommended to me by a friend and I'm so happy I decided to join the Yogkulam family.
I couldn't make a better choice!
From the beginning I felt at home. We were in small groups, the teachers were young , very knowledgeable and open to share their knowledge with everyone.
Can't hide my two favorites:
Mandeep, our philosophy teacher. A great human, with such a deep knowledge about yoga and Indian mythology, and of course Varsha, a beautiful soul, always teaching from her heart, something I love to see and Inspires me. I had been scared about meditation and stillness but she showed us other ways to meditate and made me understand that meditation practice is not that scary as I had it in my mind and is not only about stillness.
In addition, we also had great excursions every Sunday and an awesome surprise from Amit(the owner of the school) that we are going to an Indian wedding (that was so fun and a lifetime experience), and something last but very important the food was just delicious from an always smiley chef!!!
Thank you so much Yogkulam family for all the knowledge you shared! I'm very grateful to meet you all and hopefully to see you soon!💕
Dimitra Aba Cerriku, Netherlands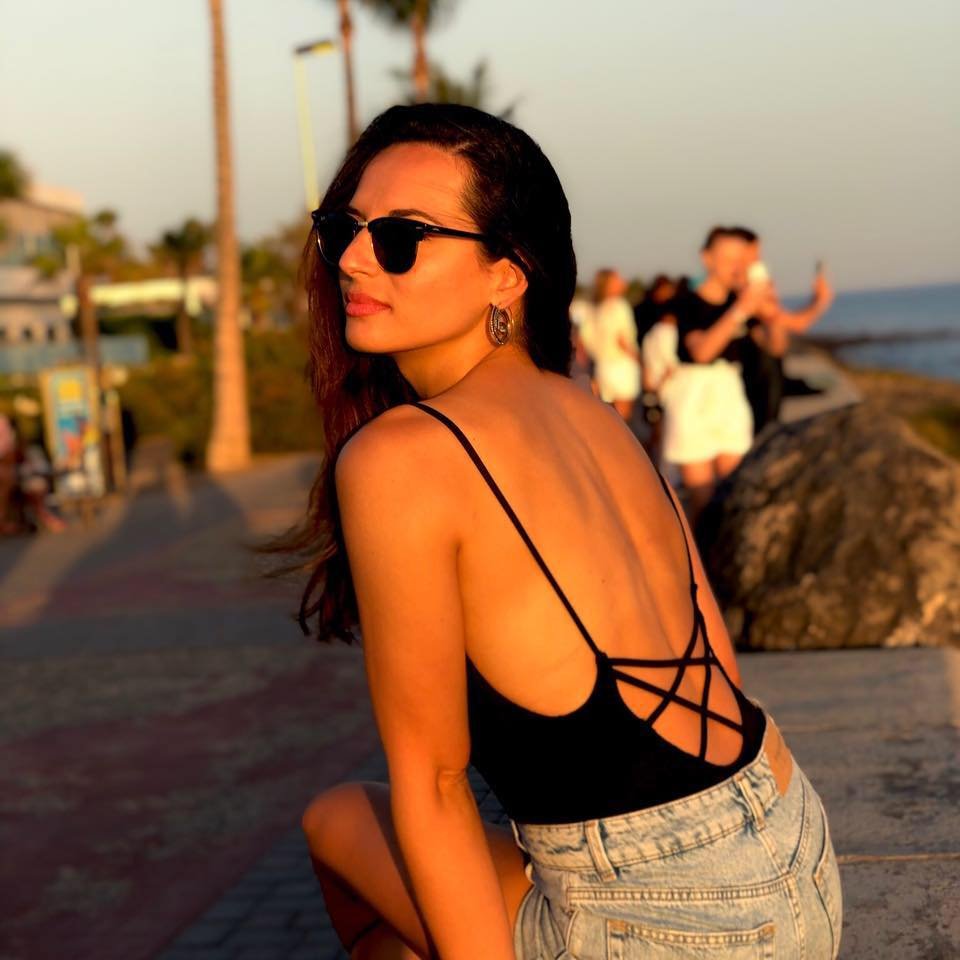 What to expect at rishikesh yogkulam
Transformational
This form seeks to create a transformation or a great change in a positive way. Our 100 Hour Yoga Teacher Training in Rishikesh is designed to help you rejuvenate your mind and soul and transform yourself. In our course, you will be able to nurture yourself and connect your spirit with the universe to bring out the best in you.
Comprehensive
One of the best parts of the 100 Hour Yoga Teacher Training in Rishikesh is that it is very comprehensive and has a wide scope. The course through its wide variety of exposure to knowledge and experience affects every individual differently. With the help of certified and well-reputed instructors, students can gain the maximum benefit and work on their self-development and improvement.
Professional
The course is designed to be extremely professional and has a very practical approach. The instructors in the course are not only Master teachers but also have ample experience and are highly reputed in the industry. We give maximum importance to professional conduct and make sure that you receive the training that makes you capable of becoming a professional yoga teacher.
Body Wisdom
Another aim of the 100 Hour Yoga Teacher Training in Rishikesh is to open the pathway to your body's internal intellect or wisdom. Our body is nothing but a storehouse that keeps account of all the knowledge and wisdom acquired. Thus we here make sure to empower the storehouse wisdom through various activities, asanas, alignments, physiology, etc.
Mind Mastery
Understanding the mind opens numerous doors and helps you understand yourself better, make perfect choices for yourself, and govern your behavior. This kind of mind mastery and self-discovery can be attained through meditation and other effective powerful techniques. The 100 Hour Yoga Teacher Training in Rishikesh ensures that you achieve the mastery of mind and build a strong foundation for other asanas.
Soulful Discovery
Just like the mastery of the mind, the discovery of the soul opens doors to establish a true and healthy relationship with your soul. It helps you to be aware of your inner conscious and can be achieved through meditations, techniques of deep breathing, asanas. We through this course have designed a perfect module to achieve soul discovery to help you increase your quality of living.
Skill Level of 100 Hour Yoga Teacher Training Course in Rishikesh
There are no high requirements of skill level for the 100 Hour Yoga Teacher Training in Rishikesh. Although it is expected that the student will possess a minimum amount of flexibility of body and mind, the students are not required to be experts as they will learn it during the course. We expect our students to keep an open mind to learning and be passionate about the whole process and journey of the course.
People from all levels of yoga or work are allowed to join this course and no previous experience is required. Our expert trainers will modify the teachings according to a student's current state to ensure that every student is an expert on the completion of the course. Individuals who are already teaching yoga but lack a proper certification are also welcome to join this course.
Previous work experience is not required.
Working and practicing to build a strong base.
High flexibility is not required.
The flexibility of the mind is needed.
They will be an increase in flexibility of body and mind during the course.
Adaptable practice based on levels.
Adaptable practice based on physical limitation or injury.
Become a certified yoga trainer.
Dear everybody in Yogkulam school,
Thank you so much for my 200 hour TTC with you. It has been the best idea to choose your school and I am so grateful that you have teached me. I was never expecting that amount of kindness, warmth and knowledge. You have changed me in such a good way and helped me to learn more about myself, this life and yoga. All the teachers are amazing personalities with big hearts, a passion for yoga and great teaching skills. Starting the day early has been a challenge in the beginning but with time I used to like it to start my day with physical practice. Jitu has an incredibly great way to teach and a very good feeling of sequencing and pushing you to your limits without crossing them. Also he taught me a lot of pranayama techniques, good theoretical background about all the benefits and precautions, he took my fear of Shatkarma, taught me step by step the Ashtanga Vinyasa Series and furthermore out of the class I learned so many random Hindi vocabulary because of him and used to laugh a lot. One of the highlights of the day has been philosophy. Amit, sometimes you captured me in a magic way that all my thoughts made sense. It is unbelievable what a big amount of knowledge is inside your head and how perfectly clear you can express that. Some of these classes really changed my way of thinking and understanding. Thank you so much for that! Anatomy with Manu was one of the funniest classes of the day. He is such a lovely human being with great humor and an outstanding way of explaining difficult processes in the body in a perfectly understandable manner. After one month of anatomy with Manu you will have a very good and holistic understanding about the structure and functions of your body and what happens inside. My second personal highlight each day was meditating with Varsha. She is the most inspiring, strong and beautiful woman. Her heart and empathy are bigger than possibly imaginable. She opens a space to be yourself and to feel safe.
Some general words: The food was super delicious every single day with always healthy, nutritious and diversified meals. The accommodation was super big and clean. And the yoga hall was on the top of the building with a super beautiful view into the mountains.
Again, Amit, Jitu, Manu and Varsha, I can not thank you enough. You are inspiring people and you have a place in my heart. This month with you was one of the best in my life and I really miss you. I am sure to see you again to learn even more from you next year.
Sending you love from Germany,
Sophie Rehbein, Germany
Style of Yoga in the 100 Hour Yoga Teachers Training in Rishikesh
Rishikesh is known to be famous for yoga and various yogic practices. The place is associated with spirituality and love. The Yogakulam Yoga Retreat in Rishikesh is a well-known center that provides lessons on Hatha, Ashtanga Vinyasa, Yin yoga, Restorative, and Vinyasa Flow. The expert trainers of this place work on conservative styles and bring in their wisdom to widen the experience of the students for a profound experience.
The 5000-year-old practice of yoga called the Hatha Yoga, which forms the basis of yogic practices is taught by our experts here. To maximize the benefits these practices are mixed with modern art of Vinyasa flow and the vinyasa, and the restorative art of yin yoga. We blend in the variety of asanas and forms to achieve a perfect mix of the traditional and modern for the best teaching techniques.
Classes on traditional Hatha Yoga.
Classes on creative Vinaya Flow.
Classes on restorative yin yoga.
Classes on vinyasa power yoga.
A mix of traditional and modern techniques.
View on the skeleton variation
Variety and mix of asanas
Customization as per one's body limit.
Activity during the Course
Outdoor Yoga Practice
Outside yoga experience at the banks of river Ganga.
Take in and feel from the energy of mother Ganga.
Reconnection with Mother Nature.
Poses are named after animals and their movements to benefit the mind, body, and soul.
Overall experience and importance of outdoor yoga captured
Kirtan
Kirtan is an ancient form of music that helps to calm the psyche according to old serenades. Kirtan does not need to be and deliberate strict encounter and can only be a mere chime-in. In a kirtan show, everyone sits in a semicircle on the floor and anyone can join the entertainers to sing. This is an important part of the curriculum at 100 Hour Yoga Teacher Training in Rishikesh.
Dance class
This is a part of yoga that is aimed to improve the way of living of an individual usually through the practice of the classical dance form. The 100 Hour Yoga Teacher Training in Rishikesh provides simple dance classes that can be taken by various age groups and help the students learn practically rather than through mere theory.
Water fall
Among the various offerings of the course, the magnificent Neer waterfall of Rishikesh deserves a special mention. The waterfalls are 25 feet away from the ground and rich in the treasures of nature. The course offers a trek to the waterfalls and a never-seen experience in the laps of nature.
Ganga arti
The Ganga aarti is a Hindu form of tradition where the pandits light diyas and rotate them clockwise in honor of the Mother Ganga. Rishikesh offers the best Ganga Arti at the banks of the Parmarth Niketan ashram. The course provides you with the opportunity to witness the unending reverie of singings, petitions, and hawans during the Ganga aarti.
River rafting
One of the most famous activities of Rishikesh is River Rafting. Explorers from around the world come to visit and participate in the river rafting on the white water streams of Rishikesh in the region of the Garhwal Himalaya and other places. While indulging in the 100 Hour Yoga Teacher Training in Rishikesh you can experience this great activity to the fullest.
Sunrise trek to Kunjapuri temple
Practicing the art of yoga, while witnessing the divine sunrise, is an enriching and magnificent experience. Keeping this in mind, the 100 Hour Yoga Teacher Training in Rishikesh provides a midnight trek to the Kunjapuri Temple where you can witness the sunrise on the hilltop and practice yoga at the same time. This will help you enrich your mind and fulfill your soul.
Summary
The Yogkulam Yoga Retreat is a unique place that provides an overall experience of the art of yoga and ensures that you emerge as a yoga expert. The mix of the various forms of traditional and modern yoga helps the participants to achieve maximum benefits of the art at a limited time. This detailed training course is focused on deep passionate learning, perfecting postures, and achieving a professional outlook on the art.
This course offers the teaching of asanas practiced by rishis through ages and is a divine experience. Additionally, hygienic and basic accommodation and food are also provided to the students participating in the course. Along with this the institute also provides RO filtered fine drinking water. Overall this course is an opportunity of a lifetime, not only to learn but also to have a great life experience.
100 Hour Yoga Teacher Training Course (Recommended Books)
Our Teachers
Highly Qualified and Experienced teachers. All are masters in their subjects
Amit Payal
Anant
Yashpal
Mandeep