200 Hour Yoga Teacher Training In Rishikesh, India
Come and join us for the unforgettable experience of a lifetime
Enroll Now
200 Hours Yoga Teacher Training In Rishikesh,India
200 Hour Yoga Teacher Training Course in Rishikesh, India is for seekers who wish to explore Yoga in its most authentic and purest form. Our school, Rishikesh Yogkulam, situated in the heart of Rishikesh offers 100 Hour YTTCs, 200 Hour YTTCs, 300 Hour YTTCs and 500 Hour YTTCs. The 200 Hour course is a one of its kind, month-long, complete immersion course ideal for individuals aspiring to establish themselves as holistic Yoga teachers in any part of the world.
It enhances your knowledge and skill of Yoga and simultaneously helps you slow down, live in the present moment and connect to your true self, inspiring self-discovery on a physical and spiritual level. Backed by millennia of experience, our 200 Hour YTTC in Rishikesh is a perfect blend of both - theory and practice! With a wide range of subjects from Anatomy and Physiology, Yoga philosophy, Asanas and Posture Integration to Pranayama, Meditation, Sanskrit terminologies and Mantras, this course focuses on the fundamentals of Yoga, making it an ideal course for beginners. All through, we ensure a conducive environment for learning and growth.
A key highlight of this course is that it not only helps you master alignment and adjustment but also ensures that you are able to illustrate the same for others! This course, certified by the Yoga Alliance, USA, earns you a certificate accredited by Yoga Alliance, USA, upon successful completion allowing you to teach Yoga professionally in any part of the world.
The Best Known 200 Hour Yoga Teacher Training In Rishikesh
200 Hour Yoga Teacher Training in Rishikesh is the ideal choice for an individual to improve their showing abilities and comprehension of Yoga. This course additionally will uphold your Yoga practice and make a more grounded and more coordinated body, tranquil, psyche, renewed and re-invigorated energies - it's changed the existences of the numerous individuals around.
What is Yoga?
Yoga is tied in with adjusting the beautiful and quieting energy around us and keeping up the characteristic progression of power in our body. The ideas of Yoga through the 200 Hour Yoga teacher training in Rishikesh does a fascinating peaceful health module for Yoga experts.
What does this training give?
Our 200-hour yoga teacher training retreat gives the essentials that you might want to turn into an authorized yoga instructor or take your training to the next level. It's Ideal for cutting-edge yoga specialists and yoga devotees, fitness coaches; many practice educators, and even the yoga-inquisitive. Besides, you may discover how to supply changes, act alternatives, explain contraindications, and the best approach to make a whole arrangement of classes with reformist degrees of trouble.
One can expect the Yoga craft with our exceptionally curated program to offer learners comprehension of the yogic thinking during a reasonable and very much organized structure. It empowers you to encounter physical and mental unwinding and comprehend the significance of a glimmer of smoothness and private space in your way of life. In basic terms, the final word shakes the ordinary to the otherworldly, where you experience amicability and harmony.
The comprehensive course will acclimate you with Yoga and history's fundamentals and strengthen and ace yoga asanas with their impact on life systems. You'll notice day by day pranayama and reflection close by reciting so you comprehend their reinforcing and adjusting properties. They also present comprehension of yogic control, diet, and purifying ceremonies, and you'll be shown the best approach to set turning into a fair yoga instructor.
Why taking this training?
In our 200 Hour Yoga Teacher Training, we plan to have some expertise in self-improvement and build essential information. Subsequently, we utilize practical, hypothetical, and intuitive showing approaches during a protected and healthy learning climate. Through one-on-one direction, you'll turn into a knowledgeable yoga teacher and confident person.
The asana practice with the right arrangement is that the principal a piece of this preparation module. It causes students to build up a profound comprehension of the stances, their varieties, and changes.
Following a couple of long periods of teaching international students in co-activity with Yoga Alliance, we've set up a magnificent 200 Hour Yoga Teacher instructive program that satisfies the absolute best principles for everyone.
In Conclusion
The general preparing module of the 200 Hour Yoga instructors preparing in Rishikesh is about totally getting a handle on the Hatha Vinyasa Yoga standards' specific idea. Through the 200-hour yoga instructor training in the Rishikesh India module, understudies see each yogic experience component.
Course Syllabus
The following subjects are indicative of what you will study on this course
Anatomy & Physiology:Deep insights into the inner workings of the human body
Sanskrit: Learn Sanskrit names of postures and their pronunciation
Asana Lab: Art of adjustments
Meditation: How meditation is an integral part of Yoga and how to practice it
Restorative Yoga:How to practice and teach restorative Yoga
Chants/Mantras: Proper recitation of chants and mantras can transform energy in different areas of the body as well as improve concentration, memory and focus
Philosophy:The broader set of Vedic ideas that have influenced the development of modern Yoga
Asana: Understanding the right way to practice them and their benefits
Postural Integration: Advanced methodology
Prop usage: Using physical props to support postural understanding, enhance the benefits of the pose and facilitate healing
Anatomy of the subtle body: Chakras, Pranas, Nadis – and how these unseen energy structures play a role in our health
Pranayama: Learn to interpret breathing patterns and provide practices to correct and improve physical condition
Yoga philosophy:Theoretical and Applied
Yoga Sutras:The spiritual framework of all Yogic practice
Accommodation & Food
All throughout, we provide the best possible accommodation facilities and delicious, sattvic food.
Simple and clean accommodation.
Accommodation comprises single rooms and double shared rooms. All rooms have attached bathrooms. The bathrooms are equipped with western toilet seats and cold showers. Hot water is also available during the winter season.
Private accommodation and Air conditioning facilities are available at an additional cost.
Three highly nutritious, pure vegetarian meals per day (breakfast, lunch, dinner). These are freshly prepared at the school and are specially designed to nurture your body allowing you to focus on your practice. Refreshing herbal tea is also provided every morning.
RO-filtered drinking water.
200 Hour Yoga Teacher Training in Rishikesh - Daily Schedule
200 Hour Yoga Teacher Training is specially designed to keep the student in contemplation of the subject matter throughout the day while also allowing them personal time. This schedule is the best integration of theory and practice, helping the student stay fresh and energetic throughout the day. The daily schedule is as follows:
| Activity | Time |
| --- | --- |
| MORNING BELL | 5:30 Am |
| HATHA YOGA | 6:00 to 7:30 Am |
| PRANAYAMA | 7:45 to 8:45 Am |
| BREAKFAST | 8:45 to 9:45 Am |
| YOGA PHILOSOPHY | 10:00 to 11:00 Am |
| ALIGNMENT AND ADJUSTMENT | 11:15 to 12:15 Pm |
| YOGA ANATOMY AND PHYSIOLOGY | 12:30 to 1:30 Pm |
| Activity | Time |
| --- | --- |
| LUNCH | 1:30 to 2:30 Pm |
| REST | 2:30 to 4:30 Pm |
| ASHTANGA VINYASA | 4:30 to 6:00 Pm |
| MEDITATION | 6:15 to 7:15 Pm |
| DINNER | 7:30 to 8:30 Pm |
| LIGHTS OFF | 9:00 Pm |
Important Instructions
Discipline is an integral part of the training program and so the course routine must be strictly observed.
All classes are mandatory. Only in case of an emergency or illness can one take leave with the respected teacher's permission. Uninformed leaves won't be accepted, will be considered a gross breach of discipline and will affect the student's monthly performance.
Ensure you are on time for class since you will not be permitted to enter any class once it has commenced.
Disobeying the rules and regulations could result in termination of studentship with no refund of fees.
A student must give advance intimation if they intend to skip a meal so that there is no wastage of food.
Rishikesh Yogkulam does not make arrangements for guests of students. Any activity that is not related to the course is not permitted.
Smoking and alcohol are not permitted during the training.
Evaluation and Certification
Assessments will be based on written as well as practical evaluation.
A student's conduct will be a part of the assessment criteria.
Evaluation will be carried out only for those students who have a minimum of 90% attendance.
Upon successful assessment, the student will receive a certificate accredited by Yoga Alliance, USA.
Eligibility
The only prerequisite for our students is that they have an open mind and a thirst for learning and growth. At least 6 months of practice is recommended (though not required). Upon acceptance to the course, the student is expected to be present for every class and complete the coursework diligently.
Total Course Fees: USD 1100
What do the 200 hour YTT course fees include?
23 nights shared in accommodation and attached bathroom.
Course material.
Three organic delicious meals per day, plus morning herbal tea.
Outdoor excursions that include some of the caves, temples, waterfalls, or local mountain villages.
Use of campus facilities such as free Wi-Fi.
On-call Doctor.
Complementary astrology session.
What is not included in the 200 Hour YTT course fees?
Private Accommodation - 250 USD additional.
The air conditioner is already provided in the rooms. However, there is an additional cost of 50 USD to use it.
UPCOMING EVENTS
| Start Date | End Date | Availability | Shared | Private | Booking |
| --- | --- | --- | --- | --- | --- |
| 01 Jan 2021 | 23 Jan 2021 | Unavailable | $1100 | $1350 | Apply Now |
| 01 Feb 2021 | 23 Feb 2021 | Available | $1100 | $1350 | Apply Now |
| 01 Mar 2021 | 23 Mar 2021 | Available | $1100 | $1350 | Apply Now |
| 01 Apr 2021 | 23 Apr 2021 | Available | $1100 | $1350 | Apply Now |
| 01 May 2021 | 23 May 2021 | Available | $1100 | $1350 | Apply Now |
| 01 Jun 2021 | 23 Jun 2021 | Available | $1100 | $1350 | Apply Now |
| 01 Jul 2021 | 23 Jul 2021 | Available | $1100 | $1350 | Apply Now |
| 01 Aug 2021 | 23 Aug 2021 | Available | $1100 | $1350 | Apply Now |
| 01 Sep 2021 | 23 Sep 2021 | Available | $1100 | $1350 | Apply Now |
| 01 Oct 2021 | 23 Oct 2021 | Available | $1100 | $1350 | Apply Now |
Rishikesh Yogkulam served to be one of the best decisions I have ever made. Originally, while searching for schools in India, I felt overwhelmed with the amount of schools in the city that all had the same outline. I chose Yogkulam after hearing horror stories about fake schools and scams and found Yogkulam through Instagram, Facebook and the official website with all of the information I needed to confirm its authenticity. They included in their fees airport pickup (which is amazing when entering a foreign country) a single or shared room with a comfortable full size bed, and private bathroom (all of which is pretty unique for a school in Rishikesh). Having a place for yourself to relax and recuperate I found is essential to your well-being, as getting sick or feeling absolutely exhausted is a common problem. The food actually served to be quite amazing. Of course, it could get a little tiring after eating it for several weeks, but it was comparably as great as anything you would eat outside of the school. As for the teachers, I can not begin to explain my love for them individually and as a whole. What makes this program so great is how you become part of their family so quickly. This is a relatively new school, but although they may be young, they are well trained, dedicated, and enthusiastic people. Their goal is to make sure that you grow as a person - mentally, physically, emotionally, and spiritually. Many other schools seem like factories just pulling out certificates and upping their reviews. Yogkulam was there to individualize the experience to make it fit your needs. The class sizes are small, and there are 2 studios which splits up the classes to be even smaller, which means you get personal, one on one, attention. Not many schools can ever give you this type of structure. These teachers are attentive and passionate, which makes getting to know them an even greater reward. Every single class was full of laughter, random silly questions, cultural immersion, and strength building. Amit and Dee, the leaders and creators of this facility, are renowned for their work, and created the program to make sure you are learning all aspects of yoga correctly and fluidly. Amit is so knowledgable, and he's willing to help with any question, concern, problem or difficulty your facing. He looks at the body as a structure, and taught alignment and adjustment in such a professional perspective that I now see flaws in myself and in others methodically. Dee, on the other hand, pushed me to limits that I was not willing to push myself to. I swear, he was trying to kill me at first, but he proved to me that I was capable of much more, and for the first time, I was able to achieve poses I never thought I could (and also chaturanga with my new muscles :P) Manu, a great friend and even greater educator, made anatomy and physiology so engaging and was an amazing example of how every teacher should structure a classroom environment. Every teacher in this school showed an immense amount of passion and care for what they taught and your relationship with them. Between the laughter, tears, body aches, and adventures, my course flew by me with unforgettable memories. I'm ever so thankful for this program, and I hope to share my yoga practice and make Yogkulam proud. LOVE YOU GUYS
Tracy Mallozzi, USA
How to book your spot
Please note that our yoga courses fill up well in advance, please apply in time to secure your seat. To register please click on apply now button fill out the application form and submit. Once you are accepted you will need to pay a deposit of 300$ to confirm your reservation.
Apply Now
What does a student get after the completion of the course?
After the completion of the 200-hour teacher training course in Rishikesh, the students will be handed a certificate from the institution. This certificate will identify them as students who have completed the course from that prestigious institution and state that they are licensed to become yoga instructors. This certificate is issued by the Yoga Alliance, which is the biggest organization of people involved in the yogic lifestyle for several years.
Namastè to every soul looking for a Yoga TTC in Rishikesh!
I just finished my 200hours by Rishikesh Yogkulam- (Family) in March 2019.
When I hear people saying:" oh TTC change my life" I couldn't actually really understand why for everything this month was so Powerfull. Now that I have experienced and practices, I can say that for me, never in my life before I have taken one full month for myself, to go deeply into myself and better know me. That is actually what yoga is and bring you, here in the best way possible:
Young, professional and qualify teacher are waiting to share their knowledge with you!
It seems an advertise, I know, but it's actually what you will find here ( they didn't pay me, I swear!). When I was looking for a school I start asking people and everyone was given me a different advise, so I was becoming crazy and just looking on the website every school seems amasing ( actually marketing reach also this holy place).
I find out a good girl from my country that take so much time for me helping me to compare the different schools and we end up on choosing Rishikesh Yogkulam. She was so kind with me that I just trust on her.
And this was an amazing decision because is not just about how they care to teach you or the perfect schedule they have, for me was almost more how they are as people, how they decide to share with us and take care of us in everything (any food problem, rooms problem, knee problem).
You can see and feel that they just do their best to give you the best experience here in India: not just about yoga but also about Indian traditional culture (bringing you to Aarti, temple, weddings when possible, whatching bollywood movies or just chatting and answering your question during all the meals!).
So is like a bath in the Holy Ganga and in Indian culture and obviously into YOGA:
• Every day 3 hours of practical traditional Indian classes challenge your body and your mind so much. Thanks to Sonu (hatha yoga) and D (Ashatanga and aligment) who in different way teach me to feel and take care of my body. Because before being a good teacher for other you have to be a good teacher to yourself.
D, as a strong determinate teacher explain me to understand who you are, whom are you teaching and what are you going to teach first. Try to understand the person that is in front of you, fully, his mind and his body.
•Yogi Philosophy with Mohit bring you to ask yourself big question about who you are? Are you your thoughts? What is attachment for you? What is acceptation? What is a real practice?
•Pranayama with deep and sexy voice of Amit help connect yourself with your body, relax yourself and you learn to controll your breath in different way.
• Anatomy with Maanu make you more conciouse about your bones and muscle in a interesting, funny and practice way. And he makes you loving Mantra with his amazing voice.
• Meditation with Rohit will bring you in a different world trying different tipe of meditation.
All is organised in very good ways and the food with Sashi is super balanced and healthy.
So I want to thanks all the teacher of the school because from everyone I have learned so much.
So beautiful lost soul looking for a TTC comes to Rishikesh Yogkulam before this young guys become too famous and increase their price
Chiara Bellotti, USA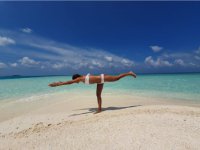 What to expect at rishikesh yogkulam
Transformational
Share an unforgettable, life-changing journey through the rich landscape of yoga. Heal your mind and body, while you nurture your spirit and connect to other inspiring humans. Yoga was created to help us achieve our greatest dreams. Our 200 hour yoga teacher training is where the journey to the most vibrant version of yourself begins.
Comprehensive
A modern approach to ancient wisdom. Whether you're a dedicated yogi seeking to expand your knowledge of yoga and meditation, or an aspiring teacher seeking a globally recognized yoga instructor certification, you'll receive a solid education while elevating your personal development and skills as a facilitator.
Professional
Our program is designed and facilitated by Master Teachers to ensure the highest standard of education. As a fully accredited Yoga Alliance Registered Yoga School (RYS), we provide a foundation in tradition and the techniques necessary for competently teaching Yoga at a 200 RYT® certification level.
Body Wisdom
The body is a storehouse of wisdom and experience. Vitalizing, conditioning and coordinating the systems of the body is essential for its inner wisdom to be experienced. This 200 hour yoga teacher training course provides a strong foundation in the physical aspects of yoga: asana, alignment, anatomy, physiology, adjustments, modifications, and cautions to empower your relationship with your body.
Mind Mastery
Yogic philosophy is largely dedicated to understanding ourselves and what drives our choices and behaviors, so we can truly know ourselves. Meditation is a practical tool for this journey to self-knowledge, where we learn to create a relationship with our truest nature. You will be guided through powerful and effective meditation techniques, and create a foundation for practice that will serve you long after your training is over.
Soulful Discovery
One of the primary aims of the Zuna Yoga® system is to first reveal and then create a healthy relationship with the authentic self. Through skillful practice of asana, breathing techniques, deep relaxation and meditation, we plot a course for an inward journey to discover this radiant expression of truth and self, a journey of self-remembrance that defines the true promise of yoga: to live peacefully, powerfully, and joyfully.
Skill level of 200 hrs yoga teacher training course
This course is suitable for beginner, and intermediate level people Whether you are praticerner or completely new to yoga 200 hrs yttc skill level always suits the basic needs of students Either you are flexible or not doesn't matter during the course the teachers are skilled to manage everything
Simple and clean accommodation.
Accommodation comprises single rooms and double shared rooms.
Three highly nutritious, pure vegetarian meals per day (breakfast, lunch, dinner). These are freshly prepared at the school and are specially designed to nurture your body allowing you to focus on your practice. Refreshing herbal tea is also provided every morning.
RO-filtered drinking water.
I have just finished my 200hr with Yogkulum and I can't thank them enough for everything! I was recommended the school by a previous student and knew I was going to have a good time because she was so excited... well now I'm that student and I'm recommending anyone thinking of doing a course to join Yogkulum. The teachers are so professional and so inspiring, such young guys with so much knowledge and determination to make this school grow. The BEST thing (other than the teachers) is the small groups, you get much more from a yoga course when the group is small and you can ask more personal questions. There were just 4 in the 200hr group which was perfect, also 4 in the 300hr and we really became a family. The teachers are all so unique, they are easy to talk to and there is no ego! I have to say Dee is now my favorite yoga teacher of all time... I felt that he really understood each student - he's very observant. The way he handles people in adjustments is incredible... trying to do it the same way seemed impossible but I'll get it one day! 😂 thank you Manu for making anatomy class fun! Thanks Mohit for philosophy which was so interesting and never difficult to understand. Sonu was an amazing Hatha teacher and so adorable. I'll never forget Dance meditation with Rohit! 😂Amit I loved your classes it's a shame we didn't get to have more time with u but thank u so much for being so helpful in making this happen for me. Thank you to all the yogkulum team, for teaching us valuable life lessons and for having fun with us. Dance parties, mountain trekking, birthday treats and much more! One of the most challenging but best months of my life. Forever grateful! 🙏🏻🙏🏻🙏🏻
Sophie Leigh Smith, CANADA
Style of Yoga in the 200 hours yoga teacher training course
The yogkulam yoga retreat in Rishikesh is a heavenly spot where you will profoundly and intensively get lessons regarding Hatha, Asthanga, and Yin yoga. Here, we educate in a customary way from every one of these sorts of yoga and assist understudies with building up their own particular manner of instructing based on these conventional styles. We put additional attention on our students' stance during the classes alongside their commitment and keeping up their trustworthiness also during the presentation of numerous asanas. Through this profound preparation program, you will comprehend and realize how to perform various asanas and their advantages. At the same time, as an instructor, you will later have a piece of additional information and experience to give the information on the most proficient method to do these asanas in a protected way.
We provide experts to our students who teach them Hatha yoga that is almost a 5000-year-old form of yoga. We include this primitive form of yoga due to its beneficial properties and have seen that it is still in practice as many rishis still practice hatha yoga dedicatedly. We indulge in a dedicated teaching form that includes the traditional and very Indian form of teaching done by our experts. We inculcate a mixture of an old and new form of teaching in our classes that will help them get a diverse knowledge of the teaching methods, which they can include later into their teaching techniques.
Simple and clean accommodation.
Accommodation comprises single rooms and double shared rooms.
Three highly nutritious, pure vegetarian meals per day (breakfast, lunch, dinner). These are freshly prepared at the school and are specially designed to nurture your body allowing you to focus on your practice. Refreshing herbal tea is also provided every morning.
RO-filtered drinking water.
Activity during the course
Outdoor yoga practice
During the course, we take students outside close to the Ganga river to experience yoga outside
To feel the energy of mother Ganga
Reconnect with nature
Yoga is a practice born to become more aligned and in touch with nature around us. Many of the poses in the practice are named after animals and their movements. Outdoors yoga benefits your body and mind, making you feel more in tune with yourself and the world around you
Put all the importance of doing outdoor yoga practice
Kirtan
Kirtan is an altogether different sort of music. In view of old serenades, it can calm the psyche whenever tuned in to with expectation. Everybody unexpectedly encounters kirtan, and it doesn't need to be a strict encounter. You can consider it a chime-in. A kirtan show isn't your commonplace show. Everybody sits on the floor, in spite of the fact that seats are generally accessible. The entertainers are open, but there are differentiations between entertainers and the crowd. In the 200 hour course, kirtan is also included as part of the curriculum.
Dance class
Dance is the part of yoga that also improves the lifestyle to some quantity. In yoga, more of a classical form of dance is appreciated. These dances are simple and performed by every people of almost all age groups. The 200-hour online course incorporates several dance classes for their students to indulge in. Students learn more of the practical form of the dance form rather than theory; even so, there are theory parts that are taught.
Water fall
et egestas quis ipsum suspendisse ultrices gravida dictum fusce ut placerat orci nulla pellentesque dignissim enim sit amet venenatis urna cursus eget nunc scelerisque viverra mauris in aliquam sem fringilla ut morbi tincidunt augue interdum velit euismod in pellentesque massa placerat duis ultricies lacus sed turpis tincidunt id aliquet risus feugiat in ante metus dictum at tempor commodo ullamcorper a lacus vestibulum sed arcu non odio euismod lacinia at quis risus sed vulputate odio ut enim blandit volutpat maecenas volutpat blandit aliquam etiam erat velit scelerisque in dictum non consectetur a erat nam at lectus urna duis convallis convallis tellus
Ganga arti
The aarti is completed confronting the stream. The lights are lit and surrounded by the pandits (Hindu ministers) in a clockwise way, joined by changing or melodies in recognition of Mother Ganga. The most notable Ganga Aarti in Rishikesh is hung on the waterway bank at Parmarth Niketan ashram. They think that it's significantly more otherworldly. Rather than being performed by pandits, the Ganga Aarti at Parmarth Niketan is coordinated and performed by ashram occupants, especially the youngsters considering the Vedas there. The function initiates with the singing of bhajans (reverential melodies), petitions, and a hawan (a decontaminating and holy custom that happens around a fire, with the contributions made to Agni, the fire god).
River rafting
White water River rafting in Rishikesh has won a few hearts from all around the planet. Admirers of this experience action incorporate homegrown travelers as well as worldwide explorers from Japan, Korea, and European nations. Today, it is genuine that it has even caught recreation explorers' schedules, which can be arranged into students, families, and corporate voyagers. With the expanding number of globe-trotters taking part in whitewater stream undertakings in Rishikesh, the experience the travel industry in Uttarakhand has set up various seashore camps and woods camps for the accommodation of sightseers outdoors in Rishikesh. That sounds like an ideal occasion in the lower region town of the Garhwal Himalaya, Rishikesh, which is additionally well known for its journeys and yoga focuses.
Sunrise trek to Kunjapuri temple
Watching the sunrise is one of the most divine things one can do when visiting Rishikesh or indulging in yoga. That is why when you enroll in a yoga institution in Rishikesh, they include a day where they take you on a trek almost at midnight. This trek starts at the lowest point of Rishikesh and ends at the Kundapuri Temple. The trek is arranged at such a time slot that when you reach the Kunjapuuri temple, you will have a mesmerizing view of the sunrise from the hilltop—watching this sunrise will enrich your soul and uplift your mind greatly.
Summary
The yogkulam yoga retreat in Rishikesh is a divine place where you will get teachings regarding Hatha, Asthanga, and Yin yoga is a deep and thorough manner. Here, we teach in a traditional way derived from all these types of yoga and help students develop their way of teaching on the basis of these traditional styles. We put extra focus on the posture of our trainees during the classes and their dedication and maintaining their integrity during the performance of many asanas. Through this deep training program, you will understand how to perform different asanas and their benefits. At the same time, as a teacher, you will in the future have a piece of extra knowledge and experience to pass on the knowledge of how to do these asanas safely.
We teach some of the oldest yoga forms present and implement yoga forms that are performed by rishis as well. We implement a mix of traditional and modern training techniques to help our students get a quick understanding of the course, which also helps them develop their unique way of teaching.
Along with teaching, we provide some of the cleanest and basic accommodations available to our students. These rooms are available for a single resident as well as two people have the option of sharing the rooms as well. We provide basic vegetarian meals each day during the course. The meals include breakfast, lunch, and dinner. These dishes are designed in such a way that they provide nutrition to your boy in the exact and right amount. Lastly, we also provide some of the finest drinking water available. We have an RO filtration system from where all our drinking water gets processed.
200 Hour Yoga Teacher Training Course (Recommended Books)
Our Teachers
Highly Qualified and Experienced teachers. All are masters in their subjects
Amit Payal
Anant
Yashpal
Mandeep
Detailed syllabus
Hatha Yoga
Hatha Yoga is a holistic way of achieving the mastery over your body and mind. This further leads to health, joy and happiness. Hatha yoga refers to the practice of physical asanas or yoga postures which we practice with slow to medium pace with longer posture holdings . Hatha yoga practices help to calm your body, mind, soul and prepare for the deeper meditation.
Pawanmuktasana Series 1
Pawanmuktasana Series 2
Pawanmuktasana Series 3
Surya Namaskar
Chandra Namaskar
Tadasana
Triyak Tadasana
Trikonasana
Parivirtatrikon Asana
Utkatasana
Virabhadrasana 1
Virabhadrasana 2
Ardha Chandrasana
Vrikshasana
Parvatasana
Vrikshasana
Kati Chakrasana
Malasana
Garudasana
Baddha Konasana
Rajakapotasana
Bhujangasana
Urdhva Mukha Svanasana
Matsyasana
Setu Bandhasana
Ustrasana
Dhanurasana
Salabhasana
Supta Virasana
Virasana
Gomukhasana
Balasana
Dandasana
Ardha Matsyendrasana
Sarpasana
Sirsasana
Halasana
Sarvangasana
UttanPadasana
Sirsasana
Camatkarasana
Simhasana
Vajrasana
Adho Mukha Svanasana
Ashtanga Vinyasa Yoga
Ashtanga Vinyasa Yoga is a style of yoga created by Krishna Pattabhi Jois during the 20th century, often promoted as a modern-day form of classical Indian yoga. He claimed to have learned the system from his teacher, Tirumala Krishnamacharya. The style is energetic, synchronizing breath with movements. The individual poses (asanas) are linked by flowing movements (vinyasa).
Ashtanga Vinyasa yoga is a traditional, highly active, and dynamic form of yoga. When practiced correctly, it demands a high degree of focus and concentration; generates an internal heat that cleanses and purifies; creates a strong, supple body; and brings clarity to the mind. And those that practice it passionately find the Ashtanga Vinyasa system delivers rapid progress and tangible results.
During this online training, you will practice the Primary Series with your teacher via Zoom and also with the pre-recorded classes.
During this online training, our skilled teacher will provide you the option of practicing all the asanas with the modification and props.
Surya Namaskar A
Surya Namaskar B
Padangusthasana
Padahastasana
Utthita Trikonasana
Parivrtta Trikonasana
Utthita Parsvakonasana
Parivrtta Parsvakonasana
Prasarita Padottanasana A B C & D
Parsvottanasana
Utthita Hasta Padangusthasanaa A B & C
Ardha Baddha Padmottanasana
Utkatasana
Virabhadrasana A & B
Dandasana
Paschimottanasana A B & C
Ardha Baddha Paschimottanasana
Triang Mukhaikapada Paschimottanasana
Janu Sirsasana A B & C
Marichyasana A B C & D
Navasana
Bhujapidasana A & B
Kurmasana
Supta Kurmasana
Garbha Pindasana
Kukkutasana
Baddha Konasana A & B
Upavistha Konasana A & B
Supta Konasana A&B
Supta Padangusthasana
Ubhaya Padangusthasana
Purvottanasana
Urdhva Mukha Paschimottanasana
Setu Bandhasana
Urdhva Dhanurasana
Salamba Sarvangasana
Halasana
Karnapidasana
Urdhva Padmasana
Pindasana
Matsyasana
Uttana Padasana
Sirsasana
Urdhva Dandasana
Yoga Mudra
Utplutih
Savasana
Pranayama
Pranayama is the practice of breath regulation. It's a main component of yoga, an exercise for physical and mental wellness. In Sanskrit, "prana" means life energy and "yama" means control. The practice of pranayama involves breathing exercises and patterns. You purposely inhale, exhale, and hold your breath in a specific sequence. Pranayama is the ancient practice of controlling your breath. You control the timing, duration, and frequency of every breath and hold. In yoga, pranayama is used with other practices like physical postures (asanas) and meditation (dhyana). Together, these practices are responsible for the many benefits of yoga.
Introduction Of Pranayama
Benefits Of Pranayama
Pranayama And Lifestyle
Types Of Breathing
Sitting Posture For Pranayama
Nadishodhana Pranayama
Sheetali Pranayama
Sheetkari Pranayama
Bramari Pranayama
Ujjayi Pranayama
Bhastrika Pranayama
Kapalbhati Pranayama
Surya Bheda Pranayama
Chandra Bheda Pranyama
Yoga Philosophy
The difference between going to the gym and practicing yoga is the philosophy! Yoga the philosophy provides a personal context for getting the most out of practices. The philosophy of yoga gives us a blueprint to follow, which leads us to a happy, healthy and peaceful life. Happiness that transforms into deep and long-lasting contentment. Health that keeps our bodies and minds vital and vibrant. Peace that not only manifests within ourselves but also with the world around us. With the philosophy of yoga, we end up creating a physical, mental and emotional harmony. in our interactive philosophy live sessions, you are free to ask questions related to spirituality, meditation or any other enquiry related to your spiritual quest. During this course you will study core concepts of yoga philosophy:
Introduction To Yoga
Concept Of Hatha Yoga
Origin Of Yogic Practice
Introduction To Yoga Sutra
Yogic Discipline
Patanjali's Definition Of Yoga
Types Of Vritti
Concept Of Abhiyasa And Vairagya
Chita-Vikchepa
Ashtanga Yoga
Introduction To Chakra
Alignment And Adjustment
Our skilful teachers will guide you through the alignment principles and the art of verbal adjustment techniques for the main postures of the Ashtanga Yoga primary series and a few other more advance postures. These workshops also include modifications, advance variations, and adequate use of props.
Samasthithi
Trikonasana
Parivirta Trikonasana
Parsavkonasana
Parivirta Parsavkonasana
Ardha Chandrasana
Parivirta Ardha Chandrasana
Virbhdrasana 1,2,3
Dandasana
Paschimotasana
Purvottanasana
Janu Sirsasana
Ardha Matsyendranath Asana
Santoolan Asana
Chaturanga Dandasana
Adho Mukha Swanasna
Bhujanghasana
Titli asana
Chakrasana
Dhanurasana
Ardha Matsyendrasana
Sarvangasana
Halasana
Matsyasana
Sirsasana
Sathkarma
Sathkarma are six internal purifications and cleansing practices used to enhance one's yoga experience. These practices are incredibly powerful, and each address a different system in the body: the digestive, respiratory, circulatory and nervous systems. After trying the purifications, some practitioners even begin to feel as if their practice is incomplete without them. The purificatory techniques include:
Yoga Anatomy And Physiology
Our functional anatomy classes ensure an understanding of the key muscles and bones involved in asana practice and their associated health benefits and contraindications. Substantial emphasis is placed on analytic training, muscular and skeletal anatomy, individual limitations and differences. The specially designed practical anatomy classes are the back bone of the alignment classes. Here is a look of what you will learn in our anatomy classes:
Introduction To Yoga Anatomy And Physiology
Organization Of Human Body
Levels Of Human Body Organization
11 Major System Of Human Body
Introduction To Skeletal System And Bones
Overview Of Ligaments, Tendons, And Cartilage In Human Body
Introduction To Muscular System Of Human
13 Major Muscles Groups In Human Body
Muscle Bone Relationship With Yoga Asana
Anatomy And Physiology Of Human Spine
Creating Sequence Of Yoga For 4 Section Of Spine
Respiratory System Anatomy And Physiology
Organs Of Respiratory System With Their Functions
Yoga Poses For Improving Respiratory System
Pranayama To Improve Lung Capacity
Introduction To Circulatory System Of Body
Functioning Of Human Heart, Blood Pressure And Yoga Relationship
Yoga And Pranayama To Improve Circulation Of Blood Into The Body
Introduction To Bones And Muscles Of Shoulder
Rotator Cuff Muscles And Their Relevance In Yoga
System Of Digestion And Its Anatomy And Physiology
Types Of Yogic Food, Tamasic Food Rajasic Food And Sattvic Food
Location Of Glands In Human Body And Their Anatomy And Hormone They Secrete
Introduction To Bones And Muscles Of Pelvis
Introduction Of Nervous System Of Human Body
Reflex Actions , Sensory And Motor Neurons And Sympathetic And Parasympathetic Nervous System
Asana And Pranayama For Nervous System
Introduction To Anatomy And Physiology Of Mudras
Introduction To Lymphatic System Physiology
Role Of Immunity And Yoga Practices To Enhance Its Functioning
Major Systems And Yogic Practices Relationship
Introduction To Endocrine Glands Of Human Body
Chakra And Gland Relationship
Meditation
Difference between meditation and mindfulness. How can meditation be done by everybody even those who think that meditation is all about sitting in silence. You will learn effective techniques both dynamic (standing meditation with movement), guided sitting meditation, yoga nidra, chanting meditation which will help you to meditate in any situation regardless your ability to sit still and it will help you to calm your monkey mind. you will learn and practice different meditation techniques every day. In our online platform, you will have access to the theory behind each technique and you will find several led pr meditation practices as well. For your personal practice, you just need to play the video and practice in the comfort of your home! Once a week, you will be able to clarify your doubts, ask questions and discuss about the experience, emotions, obstacles and other topics related to the practice of these yoga techniques, in the live session your teacher will conduct.
Introduction to Meditation
Meaning of Meditation
Meditation defination
Importance of Meditation in modern time
Different kinds of meditation: Active meditation and silent meditation
Prepration for Meditation: Life style and Right attitude towards Meditation
Kaya sthairyam(Body steadiness)
Breath awareness meditation
Ajapa Mefitation
Trataka Meditation
Aum meditation
Japa Meditation
Yoga nidra Meditation
It has been three months since I completed my 200hr TTC at Rishikesh Yogkulam, and every day since I have been so grateful that I decided to do my teacher training at this amazing school. It always sounds very clichéd but the experience was truly life changing, not only did my practice develop, but I grew as a person too.
I was recommended Rishikesh Yogkulam by a friend, and now I can't recommend the school enough. All of the teachers are so inspiring and very willing to share their knowledge with you. At first the quite strict routine was a bit daunting but it wasn't long before I was loving the 5:45am wake up call. The morning Pranayama and Hatha classes had great progression throughout the three weeks, allowing you to really take it all in and get a good understanding for them both. Adjustment and Alignment will completely transform your body and your practice! Dee was amazing at quickly observing each student's ability, and aligning them into the correct postures – this was so helpful to my own practice, and it really prepares you for aligning students in your own classes too. The daily Ashtanga Vinyasa classes will push your body to new places! But again, you will find yourself transformed by the end of the month. All the classes are really clear and I can't thank Amit, Dee and Sonnu enough for all they have taught me.
The anatomy classes with Mannu, and the philosophy classes with Mohit were a real highlight too. Mannu's classes were so fun and he describes the body in such a manageable way – I only wish I had him as my school biology teacher! The philosophy classes really open your mind up to what yoga is beyond the physical practice – something which I know a lot of schools don't teach very well. Mohit's classes are so engaging and he asks questions that really open your mind up to a new way of thinking and understanding the world around you.
Meditation with Rohit at the end of the day was always very welcomed! The Shala has a really welcoming environment where I felt safe to just be me. On our penultimate night, we did a dancing meditation under the full moon – this was truly incredible and I have been seeking that spiritual high ever since!!
On our days off we had some brilliant experiences, this included an amazing trek and a night's camping in the beautiful Rishikesh hills. These were great opportunities to really get to know each other and all of the teachers, and by the end of the month you feel like family.
Rishkesh Yogkulam is a magical place that I just can't recommend enough. Thank you to Amit and Dee for welcoming me so warmly and for all your encouragement throughout the month. And of course, thank you to all of the other teachers, I especially miss Mannu's beautiful singing voice! I can honestly say the whole experience was one of the best months of my life – so if you're thinking about doing a TTC do it at Rishikesh Yogkulam!
Also, thank you Sashi! Your food is amazing!!
Sarah Goble, UK